Find the decent price microscope chiars
Find the decent price microscope chiars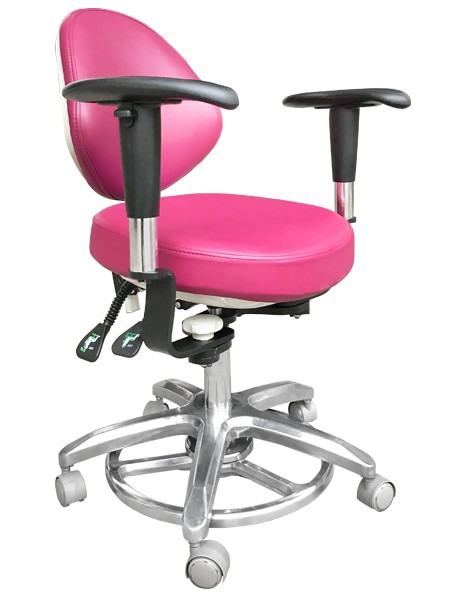 Tronwind's newest released microscope dental stool chair, The TM01, was created with the ergonomics theory, which proved that specific movements and positions can ease discomfort and restore function.
The armrests are able to adjusted to any postion. You can find the best posture to work on the microscope with these armrest.
A flexible front seat decreases the knees to underneath the line of the body, transferring bodyweight from the spinal column into the thighs.
The front fringe of the seating then adjusts for the position of the hip and legs, perfectly supporting the legs while maintaining movement.
The high density foam upholstery with excellent leather material protect is strong and very easily cleaned.
The most import characteristic of the microscope chair is the height adjusting method. Foot control and hand control height adjusting are accessible for this microscope chair. You'll be able to free your hand to adjust seat height by the foot.
Please feel free to give your inquiry in the form below.
We will reply you in 24 hours.